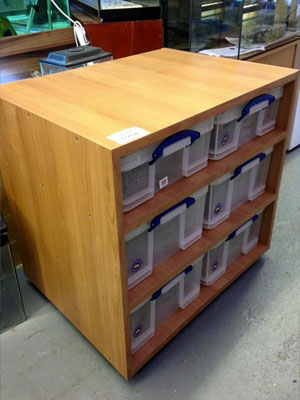 If you're looking for a vivarium or fish tank that has been custom built to fit your specific requirements then get in touch.

We build vivariums and aquariums for our customers regularly, including features you struggle to find on the mass-produced offerings. We have built water-tight tanks into vivariums designed for Water Dragons, waterfalls for Chameleons, dry islands with steps for turtles.

We have built 8ft vivariums for water monitors, outside sheds with climate control for large tortoises, 7ft aquariums to go in restaurants and more.

Even if you're just looking for a specific size or shape we can create to your requirements. We source glass and wood professionally, with a wide range of styles and colours available.