Bearded Dragon
CB
2018
small
0 male
0 female
18 non-sexed
Available for just £49.00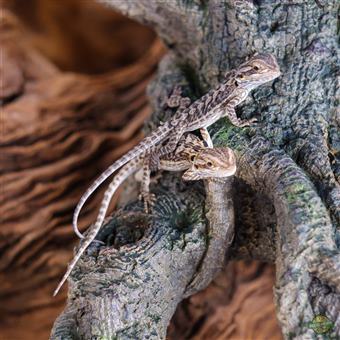 Images used for reference only, actual specimins may differ in size and appearance.
These bearded dragons have been hatched at the shop from beautiful parents.

Bearded dragons are incredibly friendly, robust and easy to maintain.

They come from Australia and enjoy high temperatures with plenty of UV.
Email us about this animal
This animal was last updated over a month ago. Please make sure to contact us before travelling long distances regarding this animal.