Stuart's Milk Snake
CB
2010
4ft
0 male
0 female
0 non-sexed
Available for just £69.00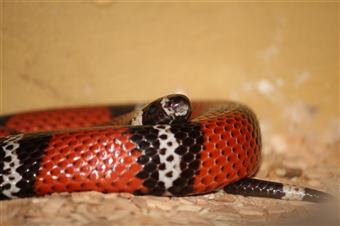 Images used for reference only, actual specimins may differ in size and appearance.
One of the largest Milk Snakes. Typical tri-colour Milk but up to 5 foot long! Comes from as far South as Costa Rica and Panama. Likes a little more humidity than most milks. Keep as hondurensis.
Email us about this animal
This animal was last updated over a month ago. Please make sure to contact us before travelling long distances regarding this animal.